Description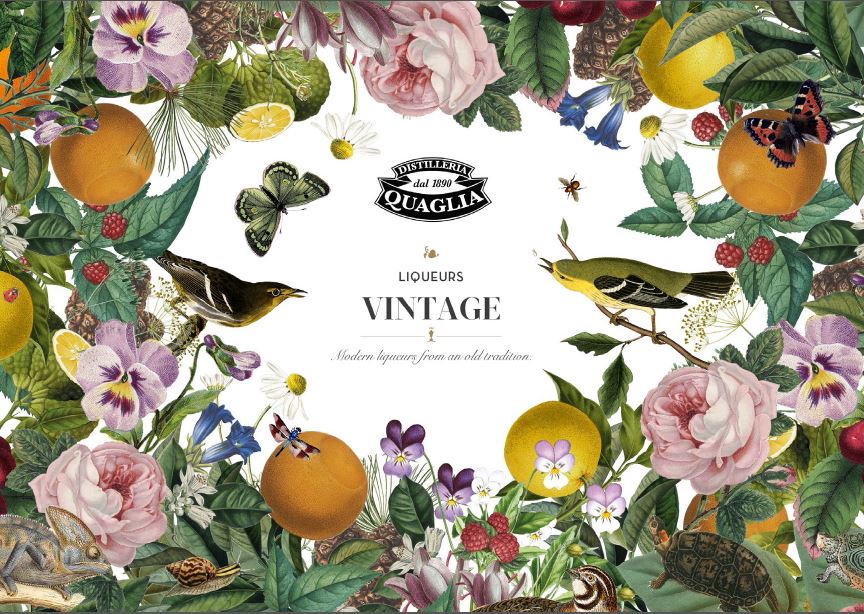 VINTAGE LINE
A selection of new products, but based on a centuries-old tradition. The great-grandfather's recipes combined with the desire to innovate, to look to the future. Unique liqueurs, a fine blend of a few ingredients of the highest quality.
Rhubarb
Delicate, warm and embracing, rich in aromatic fragrances. The selected rhizome of rhubarb, joined by citrus peel and gentian, is infused in alcohol for over sixty days and makes a noble bitter liqueur, elegant and shining
Made using the pink heart of rhubarb root.
SIGHT – Dark amber, silky.
SMELL – Hearthy, woody, gently smoked.
TASTE – Delicate, warm and soft, with the typical bitter notes of rhubarb rhizome
RHUBARB & SODA
50ML Rabarbaro Quaglia | 20ML fresh lemon juice |
top soda | ice cubes
glass: Collins glass | method: build | garnish: lemon wedge, pinch salt