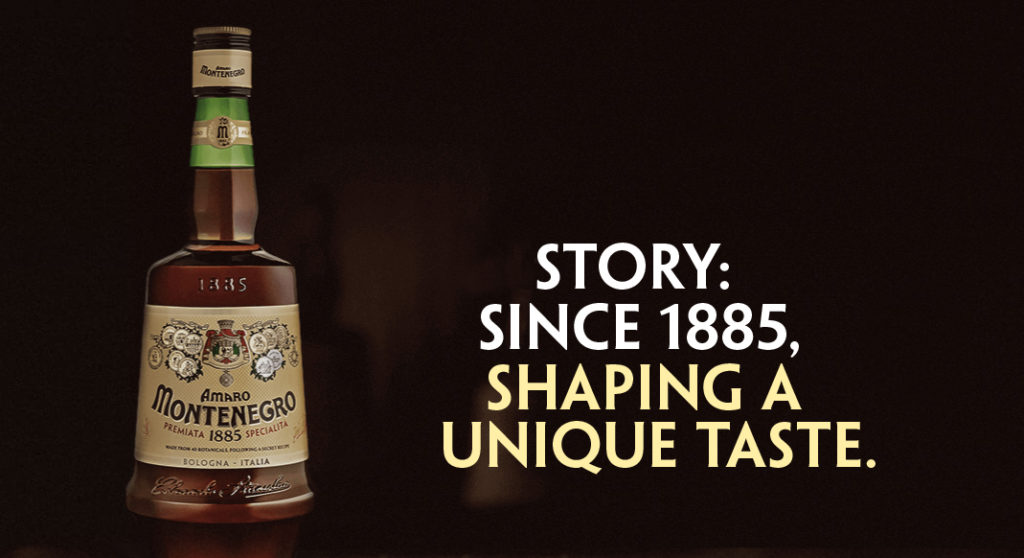 FULL STORY
Bologna, Italy, late 1800. Our focus is on Stanislao Cobianchi who was born here in 1862 and like other geniuses, he was a rebel. Stanislao was raised in a strict catholic family, Stanislao began to rebel against his upbringings at an early age in pursue of other interests. He became passionate about alchemy and new discoveries. He abandoned his clerical life to become an explorer. He boarded a merchant ship and started looking for new adventures. Stanislao travelled from continent to continent collecting his treasures. It was 40 botanical gathered from all over the world. Beans, rinds, woods, seeds, rhizomes, flowers, fruits, citrus peels, roots, stems, leaves are the essence and beginning of his true discovery. When Stanislao get back to Bologna he started to work on his recipe using what he learned during his travels. After 4 years of experimenting he founded Stanislao Cobianchi Distilleria, establishing the foundation for legendary Amaro Montenegro.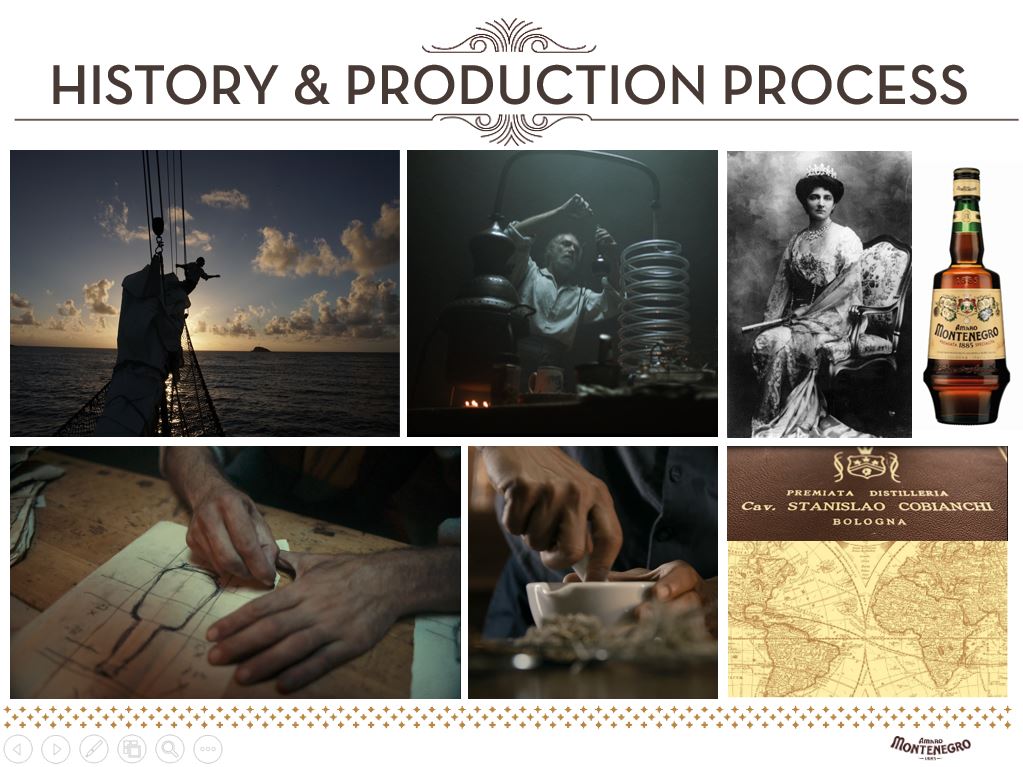 His creation was named after deep admiration to a magnificent women, Princess Elena of Montenegro who become wife of Prince Vittorio Emanuele III. His genius didn't stop there, perfection in everything was a must, most importantly the shape of the bottle. It had to be unmistakable, but also elevate the quality and alchemy. After tireless research Stanislao's hand drew a vile, the perfect shape, evoking a sense of magic and wonder.
Through these unique qualities, Amaro Montenegro become highly regarded and well known all over Europe, evening winning awards at the first world expo. Then in 1920 it was defined as a liquore deleverturi, liquor of virtues by the great poet Daniele D'Anunzio
Today the ingredients, the exact recipe and the distilling processes remain unaltered and are highly guarded secret kept by the company. There is only one person who knows the complete formula and the secret of Amaro Montenegro, The Master Herbalist. He is responsible for checking that every phase is executed to perfection respecting the original recipe just as Stanislao wrote it over 130 years ago.